INVEST FOR YOUR FUTURE, FOR YOUR FAMILY!
CITIZENSHIP BY INVESTMENT

grenada
Minimum Investment in Property/Shares = U$220,000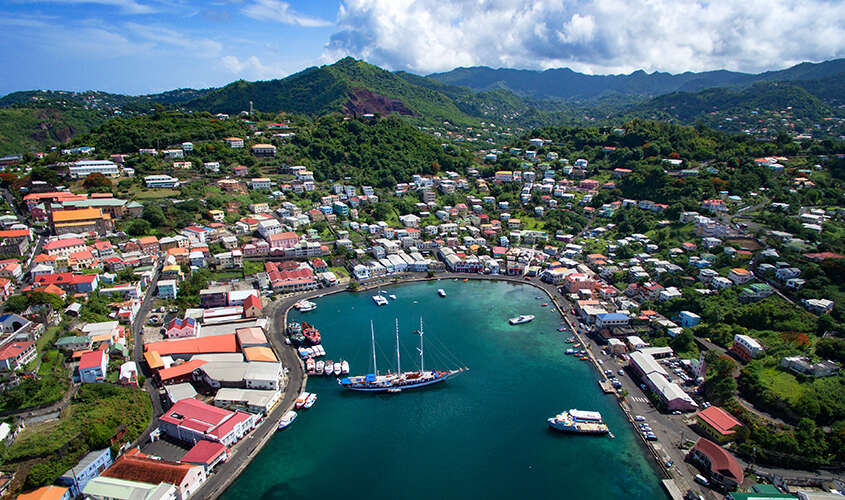 Grenada Citizenship By Investment
Grenada is an island country in the West Indies in the Caribbean Sea at the southern end of the Grenadines Island chain. Grenada consists of the island of Grenada itself, two smaller islands, Carriacou and Petite Martinique, and several small islands which lie to the north of the main island and are a part of the Grenadines. 
The tourism sector of Grenada is greatly expanding, with the island continuing to take more shares of the market for Caribbean tourism. The most of the expansion has been due to foreign direct investment, as foreign business persons choose to invest in Grenada's growing popularity with visitors and leisure travelers. The country relies heavily on tourism to earn foreign currency.
Grenada imposes no foreign income, wealth, gift, inheritance, or capital gains tax. There is no restriction on the repatriation of profits and imported capital. Generous incentive packages exist including corporate tax incentives, full exemption from import duties, tax relief benefits, and export allowance. Grenada's currency, the East Caribbean dollar (XCD), is pegged to the United States dollar (USD). Lastly, there is duty-free trading in the Caribbean. More about Grenada
Grenada is an E2 treaty country of the US. Grenadians can apply for an E2 visa to establish their business in the United States, their spouses can legally work in the United States, and children can be admitted to any school as local students. They can enjoy the benefits of U.S. residents. Grenada CIP can be packaged with E-2 Visa for the USA. 
BENEFITS OF CHOOSING GRENADA'S CITIZENSHIP BY INVESTMENT PROGRAM
Applicants who apply for citizenship under Grenada's Citizenship by Investment Program may be able to avail the following advantages:
Minimal processing fees.

No interview, language test, education, or management experience required.

No requirement to reside in Grenada before or after citizenship is granted.

Well-known, stable and established investment environment.

Global mobility, including visa-free travel to over 144 territories, from China, Singapore, Hong Kong to the European Union, Ireland and the United Kingdom.

The ability to include a spouse, children under 30, unmarried siblings aged 18 and over, parents, and grandparents of the main applicant and spouse.

Citizenship transferable to new spouses and future generations.

Client can avail quick return on investment. Contact with the experts now.
Contact us
for private consultation